Brampton's Vision Care Experts
Is it time to get your eyes checked?
Look no further! BCC Optometry, under the care of Dr. Siva Sivalingam & Associates, is dedicated to serving the community. Our clinic includes a team of highly skilled and knowledgeable professionals committed to providing exceptional eye care.
Whether or not you have vision problems, it is important to have your eyes checked regularly to ensure they are healthy and that there are no signs of a developing eye condition.
Bramalea City Centre Optometry
Our office is open 7 days a week, including evenings.
 Conveniently located inside the Bramalea City Centre beside LensCrafters and Designer Depot. Our location within a large shopping mall offers the added benefit of integrating an eye checkup with your family's shopping needs.
In most cases, we are able to directly bill your insurance company.
SunLife Financial
Desjardins Insurance
Industrial Alliance
Manulife Financial
People Corporation
The Co-Operators
Claimsecure
Equitable Life
Canada Life Insurance
Manion
RWAM
GreenShield
Beneva Insurance
Empire Life
Blue Cross Ontario
Chamber of Commerce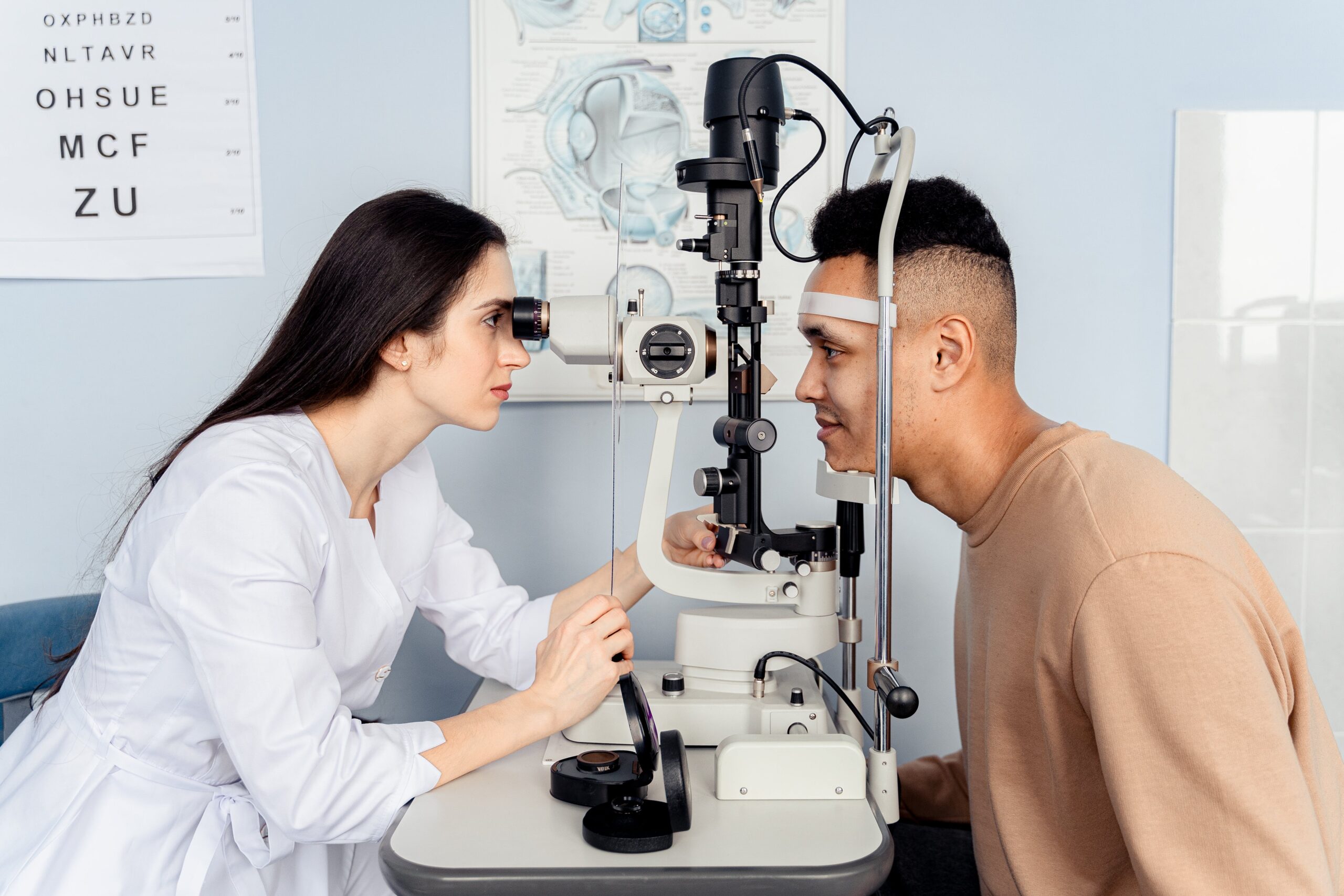 Comprehensive eye exams go beyond prescription updates. The internal and external structures of your eyes undergo close assessment to ensure a thorough eye health evaluation. Your eye health is our priority.
A visual field test maps out what your world looks like to you. It measures the area of vision, or how wide of an area your eye can see. Some professions such as Police Officers, Firefighters, Pilots and the Ministry of Transportation require Visual Field Testing as part of their application process. 
Optomap® is the only true, clinically validated, ultra-widefield retinal image that can capture 82% or 200⁰ of the retina, in a single capture.
One size does not fit all when it comes to contact lenses. Your eye doctor will need to take some measurements to properly fit your contact lenses.
we're here for all your questions
We extend a warm welcome to all new patients